Indian of the week 06/06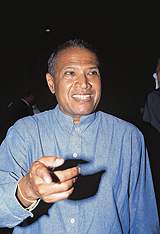 Who wants to be a millionare?
One of the richest Tamilian and a close associate of former PM Mahathir involved in property development, oil trading and consultancy, satellites and telecommunications and gaming. Owns majority stake in KLCC that built the Petronas Tower, the tallest building in the world. Launched the first Malaysian satellite.
Sixth richest man of Asia launched his third satellite. His success mainly owing to his close ties with former PM Mahathir and now seems to be getting closer with PM Abdullah Ahmad Badawi. Turkish newspaper Hurriyet reported that both of them went for a fishing trip with a luxury yacht. The paper says, Badawi ordered a yacht costing US 8 million – Badawi denies -- that is being built and expected to be completed in 16 months. Did Ananda pay for this?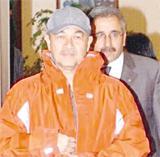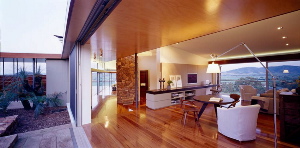 Ananda Krishnan's Multimillion Dollar House Kia Ora homestead near the rural town of Scone, about 330km from Sydney. Pix: Neville D'cruz
MELBOURNE, Nov 28, 2006(Bernama) -- Malaysian tycoon T. Ananda Krishnan's stunning new multimillion dollar Kia Ora homestead near the rural town of Scone, about 330km from Sydney, is to be entered in the Australian House of the Year contest after recently winning the prestigious 2006 Housing Industry Association Hunter Home of the Year Award.

Kia Ora means "Welcome" in the Maori language.

The house, with its large open plan and modern design, impressed Hunter Home Award judges who described it as "sensational and practical" at the presentation of awards in Newcastle, about 120km from Scone.

The award-winning house commands stunning views of the historic Kia Ora Stud in the coveted Segenhoe Valley, in the Hunter Valley District.

Ananda is believed to have acquired the 1,800-hectare property about three years ago.

The house, designed by Paul Berkemeier, will now be entered in the Australian House of the Year contest which will be decided in Sydney on May 12.

Scone builder Jeff Towler, who spent more than two years building the homestead which features ingenious use of local materials, said it was by far the most challenging project he had worked on.

"It was so difficult because of the incredible attention to detail required, and that is what really sets it apart from other houses," Towler said.

The house has a large open deck space, a heated swimming pool, two fireplaces, beautifully landscaped gardens with stunning native plants, and breathtaking views from all sections of the house.

Towler said it was a pleasure to work for Ananda who knew exactly what he wanted and set high standards.

The Segenhoe Valley, where Kia Ora Stud is situated, is renowned for producing thoroughbreds and Kia Ora has, for over 80 years, produced some of the best in Australia.

A programme of pasture development implemented under Ananda's ownership has optimised the potential of this outstanding horse property.

-- BERNAMA